There are some songs that remind you of people or situations, or both. Then there are the songs that will play without fail during the same type of situation. Whether it be weddings or matric parties, there are songs that are soundtracks to certain situations.
So I've compiled a very short list of songs and their situations.
Pat Benatar | Love is a Battlefied
Time: Being-Young-Is-To-Much O'clock
Venue: Your Bedroom or Bathroom Mirror
This song, for me, is the soundtrack to teenage rebellion.
If I combine the lyrics with the music video I get the following analysis:

We have a girl who doesn't want to stay with her parents because her parents 'don't understand' what it's like to be young. So she decides to runaway because obviously she can handle being on her own! Then she runs into trouble and could it spell the end? No, she will most probably go back to her parents.

In lyrics it seems as if she is running away to be with a guy who 'loves' her. Unfortunately, this love doesn't work out and now she is desperately trying to hang on to it, because she is too proud to hear the words I told you so from her parents and friends.

It's tough times for Benatar in this song, but as a teenager/young adult, doesn't this all sound too familiar. Whether it's happened to you or someone else, this all makes sense. That's why this is the soundtrack to teenage rebellion.
Brenda Fassie | Weekend Special
Time: When-it's-late-at-a-wedding-and-the-parents-are-happy O'clock
Venue: Wedding
You at your parents' friends wedding/anniversary/party. Main course has just been eaten and everyone is ready to have the time of their life. So the parents start playing their boring music from the dark ages and you look at your siblings and think about all the things you could of been doing if you were home.
Then! You hear the first two notes of a song that's all to familiar ... Brenda Fassie, Weekend Special.

Once those two notes start and you see all the ancient people walk up, or should I say dance to the dance floor, you know you aren't going home. That's when it's time to be-friend all the other 'ja-heys' (pronounced Ya Hey! in a Cape Town sleepy-accent; type of teenager) and realise that you actually know all of them and their indabas because Facebook keeps you in the loop.

I might be classing this song and making fun at my parents and their friends, but this song will play at my imaginary wedding.
It's South Africa's family-reunion-party song.
Fat Man Scoop | Love Like This
Time: In-the-middle-of-a-good-party O'clock
Venue: Wherever there is a good party
I never knew there was a love like this before.
Never had someone show me a love
Love like this before
I didn't even have to Google the lyrics to this song because I already know them.
If you were a teenager ... No! If you go out and you go to places where there is a
decent DJ
you would have heard this song maybe
more times than you would of seen Obama on television
. It is the one club song that has been playing since the stone ages.
It never goes old and as soon as you hear this song, you know that
'

Tonight's gonna be a good night'
Bryan Adams | Summer of '69
Time: Anytime O'clock
Venue: Claremont, Cape Town, South Africa
If you grew up in Cape Town and went to a Southern Suburb school, you already know that this song played every night you went out. When you went to socials, parties, after parties in Claremont, this song played every single time.
None of us were alive in the Summer of '69 but we definitely know how it feels to be in the Summer of '69.

Everyone always bought their air guitars with them when we went out because we knew we would be taken back to that amazing Summer of '69. No other Summer could ever compare to it.
Barry White | Let's Get it on and Marvin Gaye | Sexual Healing
Time: When-old-people-are-about-to-get-it-on O'clock
Venue: Jack-Nicholson-Meryl-Streep-Diane-Keaton-Movies
You know those movies where a Meryl Streep or Diane Keaton is looking for love because her significant other divorced her for their friend's grandchild. Well this is where these songs play. Then a Jack Nicholson comes along and takes them back to their youth. Once they look into each others eyes, you all of sudden hear Marvin Gaye. I think in the more dramatic movies you'll hear Barry White.

Not really sure how you can fall in love with Barry White playing in the background. He sounds a little like a big bear.

If you have watched 'Something's Gotta Give', you have probably already imagined the scene.
Mandoza | Nkalakatha
Time: Being-very-South-African O'clock
Venue: Any South African sporting event

It could be the Cricket/Football/Rugby World Cup. It could even be the Olympics or Commonwealth Games. No matter what it is, Nkalakatha will always play at a South African sporting event.

We might not know all the lyrics but we definitely know the part when Mandoza says 'Nkalakatha'. You, the person sitting next to you, your neighbour and grandmother all know this part. And don't act like you don't dance or feel South African-ish when you hear this song. You probably already pressed play on the video and are just waiting for it to buffer, so in the mean time you reading this sentence.

All South Africans know this song. For me it's one of the soundtracks to South African sport.
Jay-Z and Linkin Park | Numb/Encore
Time: When-The-Party-Gets-Started O'clock
Venue: High School Party
Every single person who was in High School during 2004 - till present, knows the lyrics to Numb/Encore.
Thank You, Thank You,
You're Far To Kind
It played at every single high school social and club. When it started everyone immediately
thought that they were Jay-Z
.
I remember being at my Matric Valedictory Party and they played an acoustic version of the song. I just remember everyone standing still and
illustrating the actions of Jay-Z
.
There is a very strong
Rock/Hip Hop
infused subculture in Cape Town, so it's not surprising that the lyrics to this song were known by all.
This song is on the
soundtrack to my High School career
.
Harold Melvin and The Blue Notes | Don't Leave Me This Way
Time: When-The-Party-Is-About-To-Start O'clock
Venue: Old-People-Gatherings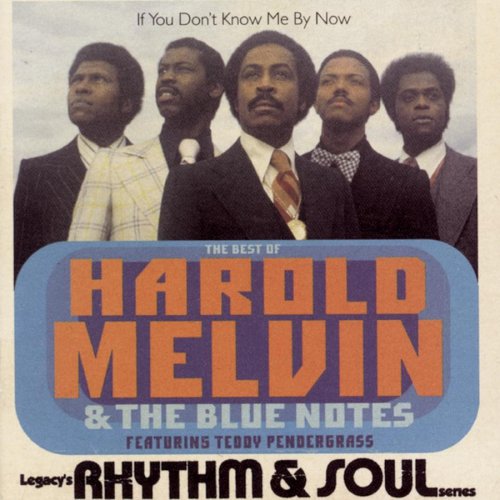 So before Weekend Special plays, this song plays.
But the parents aren't really excited when it plays. Maybe it's because they don't want their significant others to Leave Them In That Way. But this song really gets the old-people party starting. Well the party only starts after the song. Maybe because the anxiety of been Left In That Way is gone.

I highly doubt this song will play at my old-people-gatherings. Maybe Rudeboy by Rihanna will play.
Puff Johnson | Some Kind Of Miracle
Time: Sunday-Morning-Cleaning O'clock
Venue: Metro-FM
So it's Sunday Morning ... Afternoon. The only thing you want to do is sleep till 1pm or maybe even 3pm. But NO! Your mom has decided to play Metro FM and Wilson B Nkosi, who has been on the radio since before you were born is speaking.

Okay ... it's fine. Just wake up and listen to the same old Metro FM Sunday songs.
One of these songs is Some Kind Of Miracle.
Without fail, this song will play every single sunday.

If you even go to the Youtube 'video' of this page you'll see there is even a comment in Xhosa. If that doesn't say Metro Fm on a Sunday, I don't know what else does.
This is just a handful of songs that remind me of situations. There are some situations that should not be remembered but I love how music can take you back to those places. I only want to go to the good places.

For me music is more than just entertainment.
It makes me feel like I'm in my own movie and so many songs are already on the Zovuyo Mputa Movie Soundtrack Album.