Let's be honest, in this society we are all living in, Plus Size will never be the
new skinny
. In my personal opinion I would prefer healthy to be the
new skinny
but unfortunately society associates healthy with skinny. So how do we eradicate this stereotype? Well, we start with ourselves. It takes one person to make a difference and there are many women on the internet who can help with this change. Before I mention any bloggers, what has the fashion industry (one of the driving forces behind eating disorders and body dysmorphia
(this is my opinion)
) done to eradicate these stereotypes?
Vogue
editors have decided to stop using unhealthy models and teenage models (under the age of sixteen). But knowing the fashion industry this means nothing to the way society perceives beauty.
"The 19 editors of Vogue around the world made the promise Thursday, beginning with June issues and including editions in America, France, Britan and China. They also encouraged fashion designers to reconsider "unrealistically" small sample sizes that make ultra-thin models necessary in the first place.

Vogue didn't address the widespread industry practice of digitally altering photos that critics believe promotes an impossible standard of beauty." - Huffington Post
Isabelle Caro, a French model, actress and Face of Anorexia. Died at the age of 28 and her family fails to mention whether her 15 year anorexia battle contributed to her death.
Will our perceptions of society change once fashion magazines ban skinny models and digital altering? No it won't. I know many people think that magazines such as Vogue don't have an effect on all women in the world because their target market is very small and elite but trust me it has it an effect on every woman.
All magazines feed off from each other. They all cover the same trends and use the same models. Those who can't afford the same models use models who look similar. Eventually this filters down to the young girl reading her teen magazine. Unless you are living in a remote cave, no one is immune to this somewhat vicious cycle.
The only way to stop it is to look at yourself and live by your own standards. Yes, still look at these magazines and appreciate the
beauty
but look at them with a critical eye.
Vogue Italia | July 2011
But why can't plus size models model with the other models? Is it because they aren't
normal
looking? Do clothes not look nice on them? If you ask me, most plus size women (who shouldn't be called plus sized, rather healthy) look better than most
normal
women.
Plus Size Models
Ashley Graham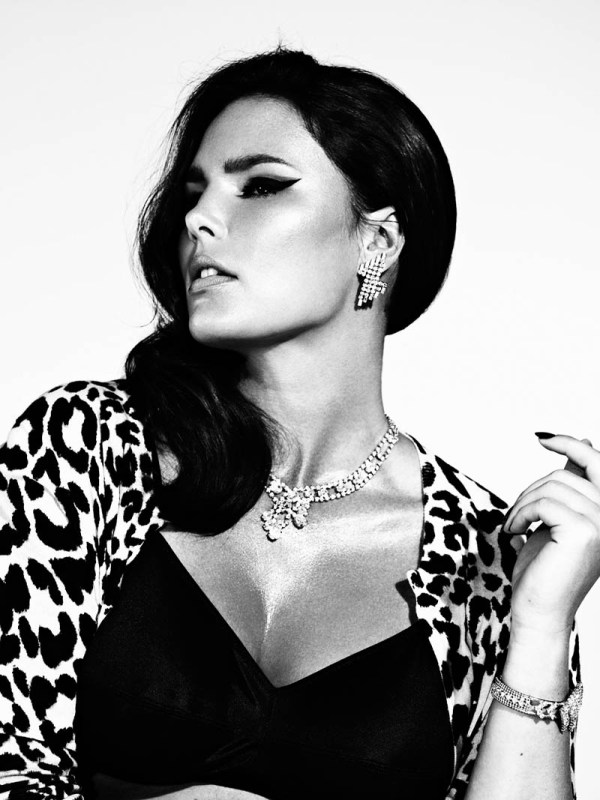 Candice Huffine
Marquita Print
Lizzie Miller
I don't understand why there has to be a difference between
normal models
and plus size models. Is it not possible to have a fashion line that caters to all sizes? Why are there plus size clothing lines and
normal size
clothing lines? I'm still to hear an answer to these questions.
When you look at these women do they look
un-normal
or do they look beautiful. I don't know about you but I'd rather see women who look like this in runway shows and fashion campaigns than see a skeleton.
I understand thinner woman are used because the
clothes look better
and the women are essentially used as hangers, but when you see ribs sticking out of a dress you no longer focus on the detail of the outfit but rather on when next that girl will eat.
Former plus size model Sophie Dahl
Tara Lynn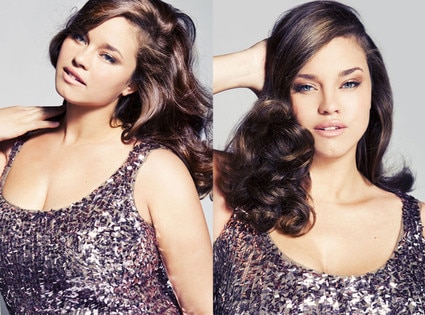 Kaela Humphries
Many models have died on the runway because of eating disorders and it needs to stop. This would be easier if we removed the term
plus size model
. I want a runway were everyone and anyone can walk, plus size or
normal size
.
Read the Skinny Genes vs Skinny Jeans Blog Post
Fashion Bloggers
What about the women who don't watch runway shows or don't pay attention to fashion campaigns, where can they find healthy women to look up to? Most people who have an interest in fashion hardly look at runway shows anymore. The internet has taking over the fashion industry, people would rather look at street style blogs for inspiration than runway shows. But what type of people are in these street style blogs? Skinny, thin!
Luckily there are women out there who couldn't be bothered by the fashion/street style blogger stereotype and these women are changing the perception of beauty one outfit at a time.
Gabi Fresh

"Fashion, health & beauty loving curvy girl whose obsessions include nail polish, top knots, horizontal stripes, green juice and challenging the
status quo.

If you love fashion but you're sick of being told to wear A-line skirts, wrap dresses, boot cut jeans, and slimming prints, this is the blog for you." - Gabi Gregg

Images from gabifresh.com
I love her style. Love! Love! Love! It's how I would love to dress if I actually had the time, oh and a place to dress up for.
The dress reminds me of work by Keith Haring
Love her hair and the print on print!
In 2011 she made the
Glamor 21 Amazing Women List
. I don't find this surprising at all because she has been and will be an inspiration to many for years to come.
Girl With Curves

"I'm Tanesha Awasthi, a girl with curves.
I want to change lives through fashion. This is my personal style blog." - Tanesha Awasthi

Images from girlwithcurves.tumblr.com



Another fashion blogger with a style I'd love to steal and most probably will. I love how her style is so feminine and classy. Not all women want to be feminine and classy but if you do this is the blog to take inspiration from.
"In an effort to make a statement toward body-acceptance and not focusing on one's size, but rather how one feels about oneself, I prefer not to publicize my clothing sizes. Society is much too obsessed with size and labels, and I choose to set an example, by not openly discussing mine. I've been several different sizes in my life, and they've all been what is considered statistically average.

The most important thing for curvy girls of all sizes to remember, is dressing your body according to your shape will always help you look your best." - Tanesha Awasthi
Love the jacket!
I'm not plus size or curvy. In fact if you ask many of my friends they will tell you that I'm minus size. Gabi and Tanesha are in inspiration to me even though I might not wear the same size. They inspire me because they don't care about what society thinks. They don't even care about what you think. It's rare to find people who do what they love without any self limitation and I'm glad to have found fashion bloggers who blog without self limitation.
Women like this inspire everyone; the girl too scared to wear bikini because she doesn't look like a Victoria Secret model or the person too scared to voice their opinion.
As I said previously, it takes one person to change society and these women are doing it one outfit at a time.
I don't look down on skinny women and I don't look up to plus size women. I look up to healthy women who are confident in their own skin, be it skinny or plus size.
"Love the skin you in" - Olay
After reading this I hope that we all try eradicate society norms and live each day for ourselves.
Hopefully in the next decade the terms plus size and skinny will no longer exist!
Rather we replace them with healthy.
Check out Gabi Gregg and Tanesha Awasthi's blog