We all watch films and television programs, well most of us. But how many of those films and television programs feature females as the lead?
When a woman plays the lead in a film or television program she is usually a mother trying to make ends meet, a scandalous wife, or on the rare occasion a single woman challenging men at her workplace. Every now and then she will be a bridesmaid, bride or wannabe singer/actress.
Read the Iconic And Influential Womein In Film and Fashion Blog Post
This year will see the first Pixar film with a female lead. The film
Brave
follows the adventures of Merida.
"From Disney and Pixar, a new tale joins the lore when the courageous Merida (voice of Kelly Macdonald) confronts tradition and challenges destiny to change her fate."
Brave(2012)
But Merida won't be the first female lead in a Disney animation. We all grew up with Disney Princesses and Heroines. In all Disney animations the women usually find themselves in despair or in leadership roles. Through all their heartbreak and hard times love always prevails for these Disney women which made little girls believe in
Happily Ever After
.
Disney's Leading Ladies
(from left to right)
Princess Jasmine(1992), Snow White(1937), Mulan(1998), Princess Aurora(1959), Cinderella(1950), Pocahontas(1995), Princess Tiana(2009), Princess Belle(1991), Princess Ariel(1989), Rapunzel(2010)
But at what age do girls stop believing in
Happily Ever After
? Do we actually ever stop believing in it? As many of us grew older we started watching soapies such as
The Days of Our Lives
and
The Bold and The Beautiful
. From those soapies it was clear that
Happily Ever After
does not exist. But not even those soapies could change the ideas learn't from Disney films.
As we all grew older movies and television programss became more dramatic and much more fun if you ask me. There were more aspects involved. It wasn't only about a damsel in distress waiting for a prince to rescue her on a horse. What the
damsel
was wearing became a big aspect of the films and television shows.
Sex. Clothes. Popularity. Is there a problem here?
The cast from the teen classic Clueless(1995)
I was about ten years old the first time I watched
Clueless
. I loved it then, I still love it now. It was one of the first movies I had ever seen which addressed teen problems and drama. Clueless was a pioneer for many different teen movies and television shows such as
Mean Girls
,
Gossip Girl,
Pretty Little Liars
,
Charmed
and
The Sisterhood of The Travelling Pants
to mention a few.
In all these films and series, women were the main stars and female issues and dramas were addressed. But that was not all the shows and films were about. With the emergence of Clueless and Gossip Girl, fashion became another character. But it was the first time fashion became a main character for teenage films and television programs. Fashion was a main character in
Sex And The City
before the idea for Gossip Girl even came along.
Sex and The City(1998-2004)
In this series fashion really is the fifth character. The series which began in 1998 paved the way for many other female driven series. Now women in their 30s, 40s and 50s weren't subjected to watching investigation shows or law shows with men taking up all the lead roles.
Not only did Sex and The City bring rise to a new genre in television and film but it also created a new culture. Various parts of New York City, restaurants, cocktails and shoes have been made famous by the series.
Shows with similar concepts to Sex and The City include
Cashmere Mafia
,
Girlfriends
and
Lipstick Jungle
. A show which is not all to similar to
Sex and The City
is the once popular
Desperate Housewives
.
Desperate Housewives(2004-2012)
This series followed the dramatic lives of five housewives living in Wisteria Lane. Fashion here wasn't the fifth character, scandal was. While the actresses had their own share of drama off set the show was a hit in several countries all over the world and inspired a set of reality shows including
The Real Housewives of Atlanta, Beverley Hills
, and
New Jersey
to name a few and other series similar include
Army Wives
. But this was not the first time the roles of wives had been depicted in film or television.
The Color Purple(1985)
The Color Purple
may have not been as glamourous as Desperate Housewives or Sex and The City but it was real.
The at times painful depiction of African American women had an all star cast including Oprah Winfrey, Whoopi Goldberg and Danny Glover. Even though the film was set during the 1900s up until the 1940s the lives of many black women still remains the same.
Celie: [to Albert] Till you do right by me, everything you even think about gonna' fail.
But why in this day and age are women still subjected to living like Celie and Sofia? Do we watch too many
Clueless
and
Sex and The City
styled movies? Are we living in our own fake worlds which have been scripted by
Gossip Girl
?
The way we act in society should not be guided by film and television. Yes we all like to watch these
people
on television having great times in their
lives
but the moment we realise it's fake makes it alright to love it even more.
A more recent film based on the trials and tribulations of African American women is the Whitney Houston favourite,
Waiting To Exhale.
One film I can count as being
real
and a necessary watch for all those making their way in the working world would be
The Devil Wears Prada
.
The Devil Wears Prada(2006)
Working with just women cannot be easy. I know from group projects that it is difficult, very difficult. The film based on the book with the same name shows Andy, played by Anne Hathaway, go through the what could be the worst year of her life. She is Miranda Priestly's assistant but she doesn't only work office hours. This is one of the few movies where the lead and supporting actresses are all female. But believe it or not there has been a film where not a single male has been seen.
The Women(2008)
When you watch
The Women
for the first time you don't notice that there are no males present. Come to think about it that sounds so strange because the only thing they ever talk about is men. Another film which is based on men and the drama they provoke is the classic and all time favourite,
The First Wives Club
.
The First Wives Club(1996)
If you have never watched this film with your mother, you haven't lived. In this film women get back at their ex husbands in the best way possible.
There is no way you can't love these women and their antics. They make the pain of divorce and getting even easy and terribly funny.
These women are heroes for all first wives but they aren't the only female heroines.
Thelma and Louise
are two women who leave for a weekend away which turns into a disaster away.
It was the first time audiences saw two females in a leading role and it sparked controversy everywhere.
Thelma and Louise(1991)
Apparently the film is known for putting men in a bad light but how many films have put women in a bad light? Apparently the film is also feminist but how many times have we seen men being chauvinistic in films?
This film is simply about two women going on a road trip and having to deal with certain elements. One of those elements just happen to be the male species.
Another film with female heroines is
Charlie's Angels
. The action may be exaggerated and unrealistic but that doesn't mean we didn't love it. The film is based on the 1976 television series with the same name.
Charlie's Angels(2000)
This was the first time I had ever seen an action film with female leads. Other action films with female leads include
Salt
, television series
Alias
and television movie,
Wonder Woman
.
Read the Wonder Woman Blog Post
So far we have looked at woman who have fought in action movies, been personal assistants and wives but what about women who went out to get an education. The most popular educated woman must be Elle Woods.
Legally Blonde(2001)
There might have been more pink than law talk in this movie but Ms. Woods finally got her law degree after winning a case that involved a perm and a wet t-shirt contest.
Elle: Isn't it the first cardinal rule of perm maintenance that you are forbidded to wet your hair for at least 24 hours after getting a perm at the risk of deactivating the ammonium thioglycolate?
I was definitely inspired to go to University after this film. Who would not want a pink laptop? Although Elle definitely made University look easy it was nice to finally see a female at University in a film. The only time I saw a full cast of women at a higher education facility was in the film
Mona Lisa Smile
.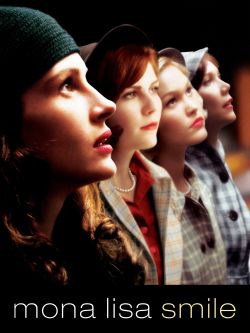 Mona Lisa Smile(2003)
I'd be lying if I said this isn't one of my favourite movies.
The aim of these girls was not to go to University and get a degree. It was to find husbands, marry and have children. But that is what the '50s were about and that would have been their fate if Katherine Ann Watson, played by Julia Roberts didn't show them otherwise.
Thinking about it now many women at my age (21) are at University trying to finish their degrees and are looking for their husbands.
I cannot count the number of endless conversations I have had with my friends about marriage, husbands, babies and infidelity. Young women in today's society have become like the women of Mona Lisa Smile, going through life being second best.
Some young women have lost their ways, a screening of Mona Lisa Smile would not kill anyone and while you at it don't forget to watch
An Education
. It will change your perception on wealthy men and the
glamourous
lifestyle.
If you want to watch a film of a young woman taking her future in her own hands then
Precious
is the film for you.
Precious(2009)
Precious couldn't read and she had two children from her biological father all at the age of sixteen. That didn't stop her from dreaming. She enrolled in a special school with other girls who had their own problems but they also didn't stop dreaming.
This film is a clear indication that nothing is impossible. It's a difficult film to watch because if you haven't been in her situation it's difficult to understand how one could go through what she goes through everyday of her life.
It may be difficult to watch but it's a film that illustrates how the mother daughter dynamic can go wrong. In all the films mentioned above none of them really target the negative aspects of that dynamic.
The film is painful to watch but it's a must see for everyone, not only mothers and daughters.
Read the Precious Blog Post
Another film that looks at the mother relationship is Steel Magnolias which features Sally Field who always plays an emotional mother or caregiver in her films and television series
Brothers and Sisters
. One of the most dramatic mother-daughter relationships exists in
The Graduate
. I don't want to spoil the plot but the 1967 film is one everyone needs to watch whether you interested in the mother-daughter relationship or not.
One of the most famous television programs that include a mother daughter relationship is the
Gilmore Girls
.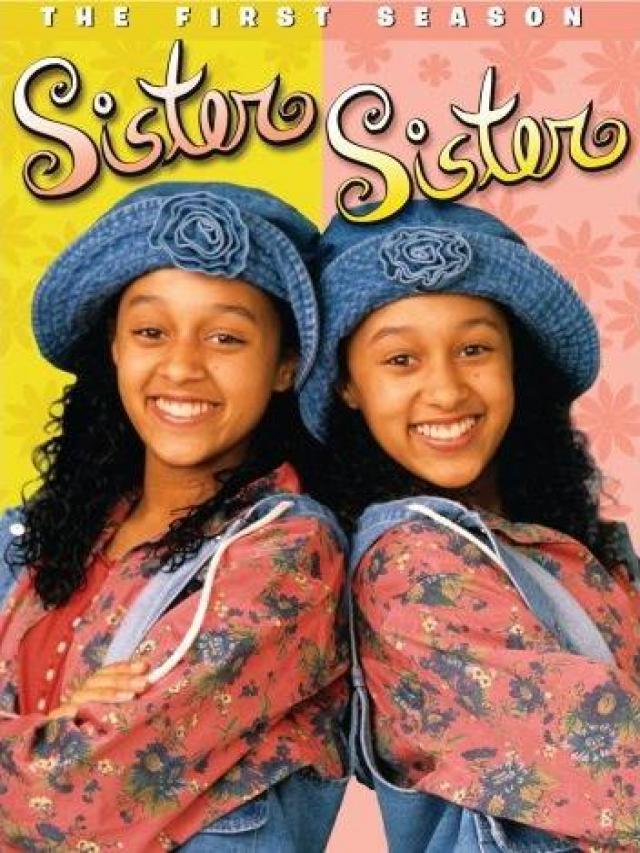 Sister Sister(1994-1999)
One relationship that has always been depicted in films is the sibling relationship.
When my sister and I were younger we used to always watch Mary Kate and Ashley Olsen films.
Their films were usually about them making their ways through different situations and cities as twins. But they weren't the only twins we used to watch.
Tia and Tamera Mowry acted in the famous
Sister Sister
. My twin sister and I used to watch it because they twins and we are twins ... it only made sense.
Watching sisters in films and televion programs has always been a favourite for me because I can relate and the sister relationship is just so much fun to watch.
Other television programs and films featuring sisters include the film
The Other Boelyn Girl
,
In Her Shoes
,
Sunshine Cleaning
and
Practical Magic
.
Calendar Girls(2003)
Women in films are usually the subject of nudity and not the artistic type. But there is a film were women express themselves through nudity.
Calendar Girls
is a film that sees women raising money for a local hospital by posing nude for a calendar.
It's a lovely film and even if you are a sensitive viewer you can still watch.
I can't think of any other films or television programs that feature women in the nude artistically.
However I can think of many films were men have dressed up as women. Why men have this desire to dress like women .... I don't know?
Films were men have become women include
Big Momma's House
,
Norbit
,
White Chicks
, The
Madea
films,
Hairspray
,
jack and Jill
and
Tootsie
to name a few. But the most famous of all is
Mrs. Doubtfire
.
Mrs. Doubtfire(1993)
If you are a child of the pre '00s and you have not yet seen Mrs. Doubtfire, your childhood is still not complete. The hilarious film starring Robin Williams follows a divorcé trying to spend time with his children by disguising himself as a housekeeper. Speaking of housekeepers there are many films where women play maids or nannies.
Nanny Diaries
is a favourite among the youth but the new favourite has become the Academy Award nominated film,
The Help
.
The Help(2011)
The honest portrayal of how The Help were treated in the '60s stars Viola Davis and Academy Award winning actress Octavia Spencer. The film might show how white american women treated their help but today all women, black and white or anything in between have
the help
raising their children and cleaning their homes. I hope that they all are treated a lot better than they were in the film.
Many housewives have employed women to work in their houses and raise their children because they are too busy watching the mentioned films and series or trying to emulate the lives of the characters mentioned above.
When you watch The Help also be sure to watch Nanny Diaries. It may not be as profound as The Help but it shares the same meaning.
Also be sure to watch
Corrina Corrina
. The film shows how Whoopi Goldberg takes care of a girl whose mother has passed away. She begins the film as a mute but Goldberg helps her get to her old self. We can't forget about
Nanny McPhee
and the classic
Mary Poppins.
In order to become a housewive you have to be married. One role many women would love to play is bride but one everyone would hate to play after watching the film
Bridesmaids
is a bridemaid.
In the film
Bride Wars
we see two best friends fighting over their weddings which have been set on the same date at the same venue but none of that compares to what you will see in Bridesmaids. The 2011 comedy is in my opinion one of the best female comedies since
The First Wives Club
.
It seems as if Bridesmaids has inspired another film. This year the film
Bacherlorette
starring Kirsten Dunst is being released. Said to be darker than Bridesmaids the film shares a similar plot to the comedic hit. Three friends have been asked to be bridesmaids at their high school friends' wedding. With Isla Fisher starring in the film there is set to be some drama and disaster along the way.
Other films about weddings include
Muriel's Wedding
,
My Best Friend's Wedding
and my favourite
My Big Fat Greek Wedding
. It may not be a film all about women but it deserves a mention.
Bridesmaids(2011)
In this blog post I tried to mention all films and television programs that represent women and the different roles they play in society. People will always say that what plays on television or films represent how people should and want to act but that's not entirely true.
All the fact or fiction that we watch is not there for us to imitate, it is there for our enjoyment. Yes we can learn from what we watch but as long as we know that the majority of it isn't true we will still remain sane.
I love film and television, always have but I know that what goes on in that box is not real life. From all the film and television I have watched over the years I have learn't about different female personalities and how women shape the world.
Humanity exists because women do and if you don't know that already watch one of the films or series mentioned above, or better yet just look at the women around you.
Happy Women's Month
Tweet #femalesInFilmAndTV
The Golden Girls(1985-1992)