2012 has come to an end and what a year it has been. The post title requires me to mention only the best of 2012. Unfortunately this year I have seen more bad than good. To be completely honest on the 21st of December a little part of me wanted the world to end because there was no more peace in the world. But we'll get back to the near apocalypse later. Let's start with music.
Music
In terms of music there were many new artists who had hit singles. Kendrick Lamar, Kanye West, Goyte, Carly Rae Jepsen, One Direction ... I could go on forever but some of these artists won't be around forever, musically.
One of the biggest songs of 2012, was most definetely Psy's
Gangnam Style
. If you have not heard about
Gangnam Style
yet, you obviously did not live in 2012. The Korean singer became a star overnight and Gangnam Style is now the most watched video on YouTube.
Everyone from David Cameron, Barack Obama and various athletes do the dance.
The song has become an international success. Hopefully I never have to hear it again in the New Year.
Another annoying but very popular song was Carly Rae Jepsen's
Call Me Maybe
.
Maybe if I heard this song once a week I would like it. But no, I heard it all day, everyday.
The Canadian singer hit the big time with her cheesy hit. Children, teenagers, adults, grandparents ... everyone and anyone knew the lyrics to the song and it even managed to get remixed a couple of times. Even the president of the Land of the Free managed to become part of the
Call Me Maybe
fun.
Goyte's
Somebody That I Used To Know
was also the subject of many parodies. But let's leave the singles for later. Let's talk about some of the biggest albums of 2012.
Lana Del Rey's
Born To Die
was a hit with many, including myself. The singer and songwriter who became famous at the end of 2011 with her single
Video Games,
even managed to have a bag named after her.
Read The Big in 2012 Blog Post
Lana Del Rey became a fashion icon in 2012 and was featured in so many magazines, walked the red carpet and attended fashion shows. She even became the face of H&M.
See Photos of Lana Del Rey's H&M Campaign
I think what made Lana so popular was her style of music. The album was very dark and painful at times, something we are all used to after Adele's
21
.
Read The Lana Del Rey Born To Die Review
Not only was Lana Del Rey a fashion icon and the singer behind a successful album, she was also the reason many people decided to become patriotic. In many of her videos she is seen wearing the American flag and after that many other artists, including Solange, did the same.
Lizzy Grant aka Lana Del Rey, told Vogue that she wouldn't release another album after Born To Die, luckily in November she released an EP,
Paradise
which is just as great, if not better than
Born To Die
.
Lana Del Rey was most definitely the female singer to beat this year and I hope that in 2013 we see even bigger and better things from the very proudly American singer.
See Backstage Photos of Lana Del Rey's Australian Vogue Photo Shoot
Lana Del Rey may have been the most famous female singer of 2012 but she could still not beat Frank Ocean.
Before the release of his highly anticipated album,
Channel Orange
, Ocean came out as gay (or bisexual?). The singer used a letter in order to come out to the world and it was the topic of conversation for weeks to come. However his album managed to silence his coming out news.
Thinking of You
was one of the most popular songs from the album but so was
Pyramids
.
If you ask many they will tell you that Channel Orange was their favourite album of the year and I understand why it is. The lyrics were great and the sound was even better. Frank Ocean has really outdone himself and managed to give us good music to listen to at the same time.
Frank Ocean's Channel Orange gets
Album of The Year
without a doubt.
The Top 30 Songs of 2012
Somebody That I Used To Know - Goyte ft. Kimbra
Call Me Maybe - Carly Rae Jepsen
Locked Out Of Heaven - Bruno Mars
Motto - Drake ft. Lil Wayne
Gangnam Style - Psy
Titanium - David Guetta ft. Sia
One More Night - Maroon 5
Ni***as in Paris - Kanye West and Jay-Z
Adorn - Miguel
Clique - Kanye West, Jay-Z and Big Sean
What Makes You Beautiful - One Direction
Wide Awake - Katy Perry
We Are Young - Fun ft. Janelle Monae
Whistle - Flo Rida
Where Have You Been - Rihanna
Die Young - Ke$ha
Diamonds - Rihanna
Mercy - Kanye West
Thinking About You - Frank Ocean
Take Me To My Love - Ralf GUM ft. Monique Bingham
Sweet Nothing - Calvin Harris ft. Florence Welch
Some Nights - Fun
Boyfriend - Justin Bieber
Swimming Pools - Kendrick Lamar
Bandz A Make Her Dance - Juicy J ft. Lil Wayne and 2 Chainz
Starships - Nicki Minaj
Don't Wake Me Up - Chris Brown
Take Care - Drake ft. Rihanna
As Long As You Love Me - Justin Bieber ft. Big Sean
Don't You Worry Child - Swedish House Mafia
The biggest films of 2012 in terms of box office were most definitely of the action genre.
The Marvel's Avengers
and
The Dark Knight Rises
are number one and two respectively on the 2012 Yearly Box Office list.
| | |
| --- | --- |
| The Marvel's Avengers | The Dark Knight Rises |
The Hunger Games
,
Skyfall
,
The Twilight Saga: Breaking Dawn Part 2
,
The Hobbit: An Unexpected Journey
,
Ted
and
Madagascar 3: Europe's Unwanted
all make up the top 10.
My favourite 2012 film is
The Artist
. The film won five Academy Awards including Best Motion Picture of The Year and Best Performance by an Actor in a Leading Role.
The silent film is a very simple movie, well it has to be because it's silent. It's a film everyone can watch. You can watch it with your whole family as many times as you want.
Another film I'm glad to have watched this year was Titanic 3D. Even though I've seen the film maybe 100 times I had to see it in 3D. It was the exact same story, same ending, same characters but the 3D made it a better experience.
Fashion
Last year for my
Best of 2011
blog post, colour blocking was the first fashion trend I spoke about. This year, colour blocking was still the biggest trend in South Africa. Even grown men are colour blocking in South Africa. Hopefully in 2013 we won't see colour blocking ever again.
Tribal and aztec prints where everywhere this year! The nice thing about this trend was that it could be used as minor detailing or could make up the whole garment.
With the aztec and tribal clothing came a certain personality. Most people thought that they had to become
hipsters
once they put on their tribal prints. Which unfortunately created a new sub culture,
The Pretentious Hipsters
as I call them. But let me not get into that now.
Denim was a very big street style trend this year, but it was a 90s inspired denim. Denim shirts, jackets and denim short shorts (or denim underwear as I call it) was everywhere.
Nice thing about denim is that it was always be in style. It might not trend every year but it will never be out of style.
In terms of runway trends, stripes where everywhere. Marc Jacobs, Louis Vuitton and Tommy Hilfiger are a few of the designers who embraced the trend. Vertical, horizontal, diagonal ... doesn't matter what the direction was, they were on every runway.
See The Louis Vuitton Spring/Summer 2012/2013
Along with the stripe trend came the monochromatic trend. Black and White seemed to be the standard colours for Spring/Summer 2012/2013 shows. Ralph Lauren, Viktor & Rolf, Calvin Klein, Balmain, Lanvin, Chanel, Ermanno Scervino and even Dolce and Gabbana all flirted with the two
colours
.
Read The Best of London Fashion Week Blog Post
Another colour that was very popular this year was blue. Royal blue, colbat blue, doesn't matter what type of blue it was, blue was the go to colour for designers this year. Elie Saab even opened his show with six blue looks.
Gucci also decided to feature some electric blue garments in their SS13 collection.
The blue trend made it's way to retail stores all over the world which meant that anyone could indulge in the trend. Many wore sheer royal blue shirts and others wore royal blue dresses. Blue trousers were also very popular, even managed to get myself a pair.
Elie Saab SS13
Leather was used extensively in many shows, even spring/summer shows surprisingly. Leather skirts, shorts, trousers and jackets and anything that resembles leather was very popular amongst designers and street stylers.
Jason Wu's brilliant New York SS13 collection, showed women how to dress up and dress down leather.
Wu might of given us the
Fifty Shades of Grey
version of leather but it was a great collection.
Varsity style jackets were also a very big trend this year. Celebrities, students, teenagers, children ... everyone owned a varsity jacket (except me). Very few South Africans dressed up the trend. Americans and Europeans would wear the jacket with leather skirts and heels which made the trend a lot more stylish.
Tommy Ton Street Style
The last fashion trend I'm going to mention is:
The Statement
. Quite vague I know but when I'm talking about statement necklaces, statement collars, statement pants ... any pieces of clothing, accessory or jewellery that makes a statement.
Statement necklaces went together with pastel sheer blouses or denim shirts mostly. Statement pants were worn with plain blazers and T-shirts and statement collars were attached to blouses and shirts. Another trend that went hand in hand in hand with
The Statement
is
Head To Toe Print
. Very few people tried the trend out, mostly bloggers and magazine editors.
Christian Louboutin's Bis Un Bout Pump
Quickly going to mention accessories, Christian Louboutin's
Bis Un Bout's
were the shoes of choice for celebrities. Alicia Keys, Kirsten Stewart, Katy Perry, Rihanna, Kim Kardashian, Beyoncé all wore the red bottoms pumps. The shoes came in luminous colours, red and black as well.
I personally love these shoes. If I could get a pair my shoe collection would be complete. Many retail companies recreated the shoe, obviously and they even come as flat pumps.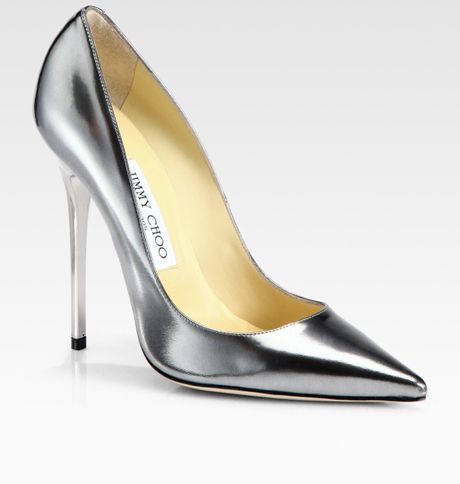 Jimmy Choo's Anouk Pump
Kim Kardashian also wore another 2012 shoe favourite, the Anouk by Jimmy Choo. Celebrities and bloggers usually wore the silver metallic version of the shoe.
Thandie Newton and fashion blogger Karla Deras from
karlascloset.com
all own a pair.
Seems like pointed pumps were 2012's favourite shoes. They definitely a lot better than the chunky platforms from last year.
I also like these shoes over the platforms because you can wear them with anything. Jeans, dresses, skirts ... whatever you choose.
However can we please stay away from the 2000s styled pointed heels.
This year we were graced with my favourite sporting event, The Olympic Games.
The Olympic games had their own heroes and celebrities. Usain Bolt was the obvious celebrity going into the games and was an even bigger celebrity coming out. South Africa's Golden Girl Caster Semenya didn't disapoint and new South African heroes came out of the Olympics.
South African Olympic Medalists; Chad le Clos, Cameron van der Burgh, Bridgette Hartley, Caster Semenya, John Smith, Sizwe Ndlovu, James Thompson and Matthew Brittan
Read The London Olympics 2012 Blog Post
Chad le Clos was the favourite in the swimming pool even managing to beat The Most Decorated Olympian of All Time, Michael Phelps. le Clos managed to get two medals, a gold and a silver.
200m Butterfly Race
Cameron van der Burgh won a gold medal in the pool as well. Caster Semenya managed to silence a nation once she started her race and walked away with a silver. Rowers; John Smith, Sizwe Ndlovu, James Thompson and Matthew Brittan shocked the nation and gave us another gold medal and Sprint Canoer, Bridgette Hartley came back with a bronze.
It was a very successful Olympic games for the South Africans, much more successful than the 2008 Beijing
Games.
Other stars from the swimming pool were Americans Ryan Lochte and teenager Missy Franklin.
Mohammed Farrah or Mo Farrah as most people know him was a surprise Olympic winner to most. I didn't know of him before the games started. Usually the Kenyans win the Men's 5000m race but this time a Somali born Briton took the gold. Not only did he win the 5000m but he also won the 10 000m.
Usain Bolt was the obvious star of the track and field but so was Jessica Ennis. Ennis won the Heptathlon Gold Medal for Team GBR.
South African double amputee athelete Oscar Pistorius also managed to qualify for the games and became the first double amputee to qualify for the Olympics. Unfortunately during the Paralympic games he decided to act out of character (as most people would think) and accuse another competitor of having longer prosthetics.
Mo Farrah after winning the 10 000m race
But the biggest star to emerge from the Olympic Games was Gabrielle Douglas.
The Flying Squirrel
won two gold medal at the Olympics and became the first American gymnast ever to win both the team and individual all-around gold at the same Olympics. She also was the first African America and woman of colour of any nationality to win the individual all-around event.
Gabrielle Douglas at the Olympics
Unfortunately after the games Gabby was greeted with jealousy from fellow African American women. Her accomplishments were overshadowed by her hairstyle. Because she didn't have a weave and because her hair wasn't styled, African American women started to talk more about her hair than what she has achieved which is ignorant and a true act of jealousy.
Enough with the Olympics, let's get to the most dramatic sport in the world, football. This year Robin van Persie moved from Arsenal to Manchester United which started weeks of memes, parodies and tears from Arsenal fans.
Robin Van Persie
Staying with football, Chelsea even managed to win the UEFA Champions League and FA Cup this year.
Spain also managed to win 2012 UEFA European Football Championship.
Fernando Torres, Juan Mata
Read The EURO 2012 Blog Post
Another sporting story that was filled with emotion was the Wimbledon Men's Final. After being beaten by Rodger Federer, Andy Murray broke down during his interview. Quite dramatic!
Rodger Federer and Andy Murray at the Wimbledon Final
People
When it comes to people who made 2012 what it is, I don't even know where to start. Let me start with my favourite person of 2012, Honey Boo Boo Child.
Alana Thompson is a six year old beauty queen.
Honey Boo Boo Child gets my award for
Entertainer of The Year
. The Toddlers and Tiaras breakout star has entertained people the whole year with her
redneck
personality.
Throughout the year people have been quoting Honey Boo Boo Child and acting like her. Even though many people have been quick to judge her lifestyle and her parents' parenting style, Honey Boo Boo has managed to embrace her celebrity status and has even claimed to be sick and tired of it now.
In couples news; Tomkat went their separate ways, so did Demi Moore and Ashton Kutcher and Kanye West and Kim Kardashion decided to become a couple and have a child together. Oh and Kris Humphries and Kim Kardashian aren't divorced yet. But the most dramatic couples news was the
Robsten
scandal.
Rupert Sanders, Kirsten Stewart and Robert Pattinson
The story was everywhere and many fans were outraged by Stewart's actions. It was almost as if the world was ending. To make matters worse, Pattinson took back his cheating girlfriend. Did I mention Sanders directed Kirsten Stewart in Snow White and The Huntsman? I guess we will never understand Hollywood. Another
relationship
I'll never understand is that of Rihanna and Chris Brown.
Why she is back with him, I'll never know. No one will ever know besides Chris Brown and Rihanna.
Read The Rihanna Returns To Chris Brown Blog Post
Speaking of Chris Brown and Rihanna, earlier this year Brown got into a fight with Drake and apparently it was all because of Rihanna.
Bottles were thrown from one side of the club to the other and they seriously injured many people including a model.
It was a very embarrassing and juvenile incident that should have never happened but unfortunately it did.
But the most dramatic, scandalous person of 2012 is Lance Armstrong.
Lance Armstrong
The former seven time Tour de France winner was stripped of his title and named the
ringleader of the most of sophisticated doping conspiracy in sporting history
.
The fallen hero decided to no longer fight the allegations against him which was the first sign that he was guilty of doping.
Later he was charged with six offences including;
the use of banned substances
the trafficking of drugs
the administration of drugs to team-mates
aiding and abetting a massive cover-up between 1998 and 2005
I don't know how one can live with himself knowing that his heroic events were all a lie. It's sad that the former legend's career had to end in disgrace.
There were many singers who came out this year who became more than just singers. Their presence in pop culture was more significant than the music they made. Azealia Banks definitely was the coolest girl of 2012.
Azealia Banks
The 21 year old American singer and rapper released a mixtape this year called
Fantasea
but her style is what has attracted her to many. She is the new definition of a cool girl. Long multicoloured weave, 90s styled dress sense and a potty mouth means that she is Nicki Minaj's latest competition.
Another cool girl to emerge in 2012 is 22 year old British singer/songwriter Rita Ora.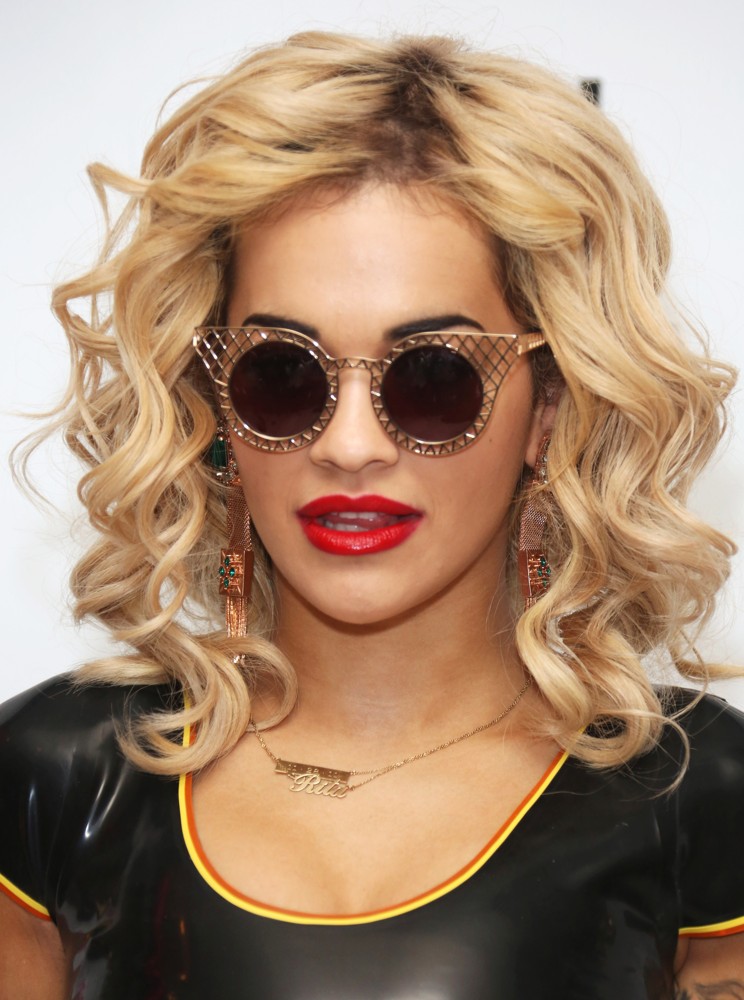 Unfortunately Ora spent most of her year being compared to the colossal pop star Rihanna. Their style of dress is similar at times but Ora's red lips and platinum blonde locks set her apart from Rihanna.
In terms of music she did not have the greatest year. Yes, her
How We Do (Party)
was a number one hit but people know her more for her style and
cool girl appeal
than her songs.
Azealia Banks and Rita Ora both credit Beyonce as their inspiration. This year
King Bey
does not make the Best of 2012 list but her baby girl Blue Ivy does.
Jayoncé Jnr even got her own tumblr page,
helloblueivycarter.tumblr.com
. Beyonce and Jay-Z posted (or hired someone to) photographs of Blue Ivy.
Blue Ivy Carter
The Queen of England had her fair share of fame this year. In March 2012 she celebrated 60 years at the throne. During the week dedicated to celebrating her 60 years, there were various concerts and pageants in her honour.
The Elizabeth II, Queen of England and Prince Phillip
The Duke and Duchess of Cambridge
Keeping with the royals. The Duke and Duchess of Cambridge, Prince William and Kate Middleton announced that they are expecting a royal baby.
With her acute morning sickness, it is suspected that she is carrying a baby girl. Maybe another Elizabeth on the way?
One of the most famous people of 2012 was Felix Baumgartner. The Austrian skydiver, daredevil and BASE jumper jumped to earth in a helium balloon in the stratosphere. The project was called Red Bull Stratos and during the jump he set the altitude record for a manned balloon flight, parachute jump from the highest altitude, and greatest free fall velocity.
We all held our breath as Baumgartner jumped. It was one of the scariest things I had ever watched. At times I even wanted to switch off my laptop because I couldn't take the suspense anymore. When he reached the ground safely, it was one of the best moments of 2012.
If you don't remember or know about KONY, you weren't present in 2012. Joseph Kony is the head of the Lord's Resistance Army, Guerrilla Group in Uganda.
Joseph Kony became famous after The Invisible Children Organisation created a model to address the problems that Kony has caused.
However there was talk that only ±31% of the money donated reaches the charities. It could be possible that the whole KONY 2012 scandal is a premeditated scam to gain fame and money.
The last person I'll speak about is a fictional character. Christian Grey is a character from E.L James' very popular book series,
Fifty Shades of Grey.
Women of all ages were reading the books and talking about Christian Grey as if he actually exists. Thing is, he really does exist. Men like Christian Grey are walking the earth every single day and treating women like like business deals. If you have never heard about Christian Grey and his ways, all you need to do is ask your female friend or her mother.
I can't imagine how crazy it will get when the movie comes out. At least women will be able to put a face to a name.
Politics
Which country would you like to hear about first? South Africa or America? Let's start with America. This year Barack Obama was re-elected to the White House beating Republican Mitt Romney.
Mitt Romney and Barack Obama In Final Debate Before Presidential Election
Once the news of the re-election came out some people just became so emotional. Donald Trump who was the centre of many feuds this year was the first one to open his mouth.
"We can't let this happen. We should march on Washington and stop this travesty. Our nation is totally divided!"

"This election is a total sham and a travesty. We are not a democracy!"

"The electoral college is a disaster for a democracy."

"Hopefully the House of Representatives can hold our country together for four more years...stay strong and never give up!"
Mitt Romney supporters were so distraught. There is even a tumblr dedicated to how sad they are. Visit
whitepeoplemourningromney.tumblr.com
to see the Republicans grieve their loss.
Turning to South African politics, Jacob Zuma has been re-elected president of the ANC and Cyril Ramaphosa, the deputy president. Mangaung was a lot less dramatic than the last one which made the whole experience a lot better.
I just hope South Africans make the right decision when deciding the future of our country.
Tragedies
Unfortunately we mourned the loss of life too many times this year. The Christian Bale's Batman Trilogy has been cursed.
The scene outside the Dark Knight Cinema Shooting
12 people were gunned down by James Holmes at the cinema while watching The Dark Night Rises. Holmes entered the cinema dressed as The Joker from The Dark Knight. It turns out that Holmes was on the same drugs that Heath Ledger, the actor who played The Joker, overdosed on.
Unfortunately the Dark Knight cinema shooting wasn't the only tragic shooting this year.
The children being evacuated after the shooting
On the 14th of December 2012, Adam Lanza walked into Sandy Hook Elementary School and gunned down six staff members and twenty children. Twenty innocent children who had their whole lives ahead of them and were the future of America.
Before Lanza went to the school he killed his mother. He also committed suicide before the police arrived at the school.
This is the second deadliest mass shooting in America after the Virgina Tech Shooting. However because of the age of the children, many regard it as the worst shooting.
See The Names of The Sandy Hook Victims
I was heartbroken when I heard this story and my heart broke once again when hearing that nurse Jacintha Saldanha took her own life after answering the prank phone call from two Australian radio DJs.
Kate Middleton checked into King Edward VII's Hospital after being diagnosed with acute morning sickness. Saldanha answered the call from the 2Day FM station DJs who were pretending to be Prince Charles and Queen Elizabeth II. Shen then put them through to a colleague who told the DJs about the Duchess' health.
The next day nurse Jacintha Saldanha was found unconscious at the nurses' residence. She wrote three suicide notes and one of them blamed the DJs for her death.
About 2000 people attended a service held at Lady of Health Catholic Church Church.
Another tragedy close to home for us South Africans was the Marikana Platinum Mine Shooting.
Marikana Massacre
47 people were shot down by police officers and another 78 were injured on the 16th of August. The shooting had been compared to the Sharpeville Massacre which took place in 1960. Victims were shot in the back which started a controversy and a court case which is taking place at the moment.
After this strike, many other strikes took place in South Africa. Fortunately they were not as tragic as the Marikana Massacre.
Pop Culture also witnessed a few tragedies this year. Some of the fallen stars of 2012 are:
Whitney Houston
Whitney Houston
Donna Summer
Fontella Bass
Ravi Shankar
Jenni Rivera
Michael Clarke Duncan
Tony Scott
Lupe Ontiveros
Nora Ephron
Robin Gibb
Mitchell Guist
Adam MCA Yauch
Leslie Carter
Etta James
Etta James
Read The Women In Music Blog Post
In terms of natural tragedies, Hurricane Sandy destroyed the Caribbean and the Mid-Atlantic and Northeastern United States. But what the media didn't show is how the Caribbean was effected. We only heard about New Jersey and New York which I did not like.
Hurricane Sandy killed 27 people in the Caribbean
Personally 2012 was not a great year for me. I did not like at all and each time something bad in the world happened I would just wait for either the world to end or for 2013 to arrive.
This year I plan to have the best year ever! I plan to play by my own rules, do whatever I want and not stress too much because everything will always sort it's self out.
Have a great year fellow blogger readers.