I first heard about the 21 Icons while waiting at the airport to board a flight. I had absolutely no idea what it was then but the film they were showing about Gcina Mhlophe was so intriguing it only made sense that I
Googled
it.
21 Icons is a visual celebration of the lives of men and women who have shaped the world around them for the better. Inspired by the life of Nelson Mandela, it tells the stories of people who have continued his legacy – whose lives have made the world a better place. The project seeks to celebrate those who have achieved success and widespread recognition, as well as individuals whose work has been conducted without prior acclaim.

A unique concept, the project combines fine-art portraits, short films, behind the scenes photography, written narrative and a feature length documentary. The hope was to capture in an immersive manner the lives of the people it features. This meant striving for intimacy during the portrait shoots and interviews, to ensure that the charm, humility and sincerity of South Africa's most remarkable people came through.
As much as I would have loved to feature all the icons, it made sense that the women of the exhibition be featured in my women's month blog post. Each woman featured in this post has something to offer the world and qualities one should strive for.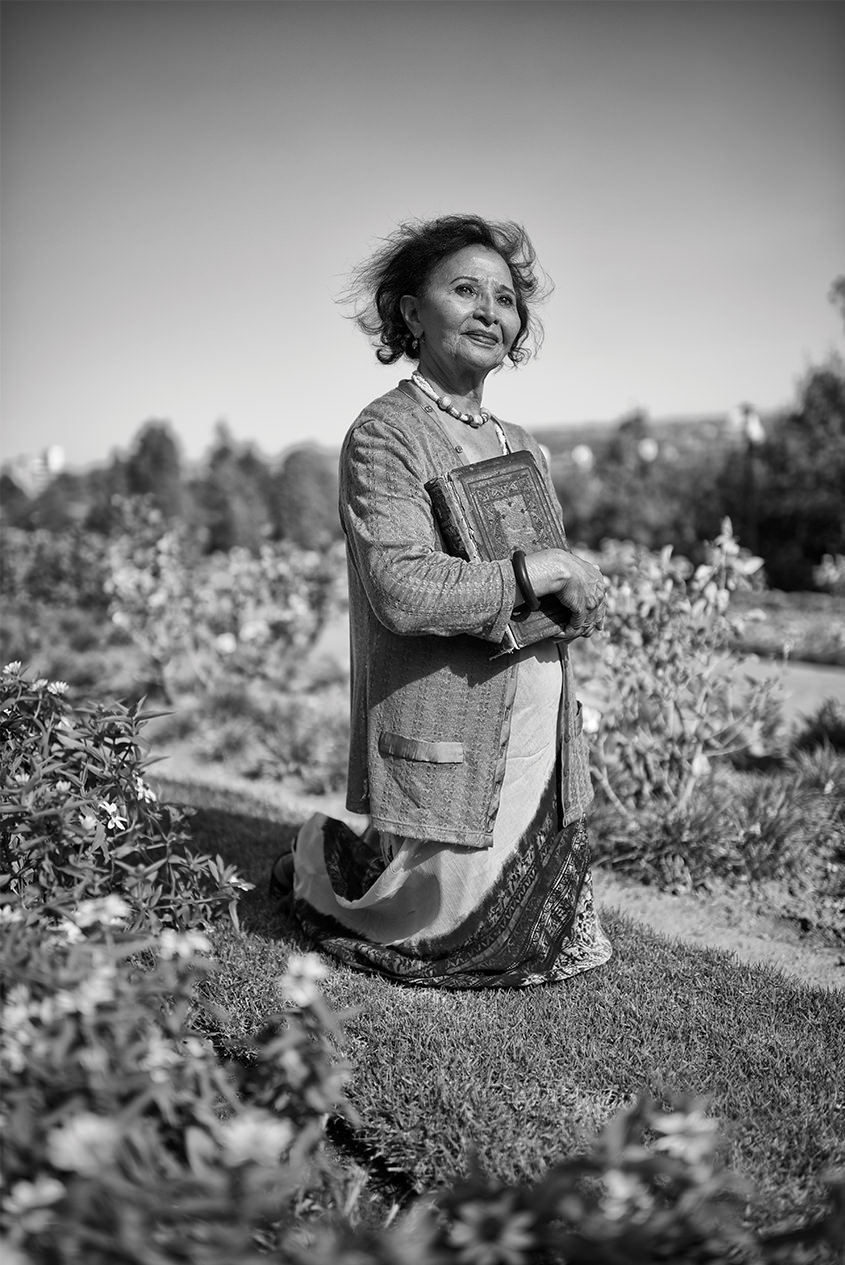 One of my first memories about South African history from school is learning about the women who marched to the Union Buildings to protest against carrying passes.
'Wathint' abafazi, wathint' imbokodo'
You Strike a Woman, You Strike a Rock
Sophia Williams de Bruyn was a teenager when she marched to the Union Buildings together with Lillian Ngoyi, Helen Joseph and Albertina Sisulu. The march which took place on the 9th of August 1956 is remembered in South African during the public holiday and over the years, August has been known as
women's month
.
I always wonder if I would have made an impact in the lives of South Africans if I was born in Apartheid South Africa. I definitely think I would have had a voice during Apartheid, I might not have been a political leader but I would have had something to say. One thing I know is that I would have marched to the Union Buildings with Sophia Williams de Bruyn.
The factory worker who became the executive of the Textile Worker's Union is also a founding member of the South African Congress of Trade Union.
Before Williams de Bruyn marched to the Union Buildings no ordinary citizen could just visit the official seat of government however today I go there to enjoy the movie-looking grass and say hi to Nelson Mandela's statue. Men and women take their wedding photographs there, runners train for races while others hold an aerobics class. If it was not for that march, none would be possible. But the women of the Women's March didn't give us a location to enjoy, they gave women freedom and a voice.
At eighteen, Sophia Williams de Bruyn achieved more than what some women will achieve in a lifetime and South African women are indebted to her and the women of the march.
See More About Sophia Williams de Bruyn at 21icons.com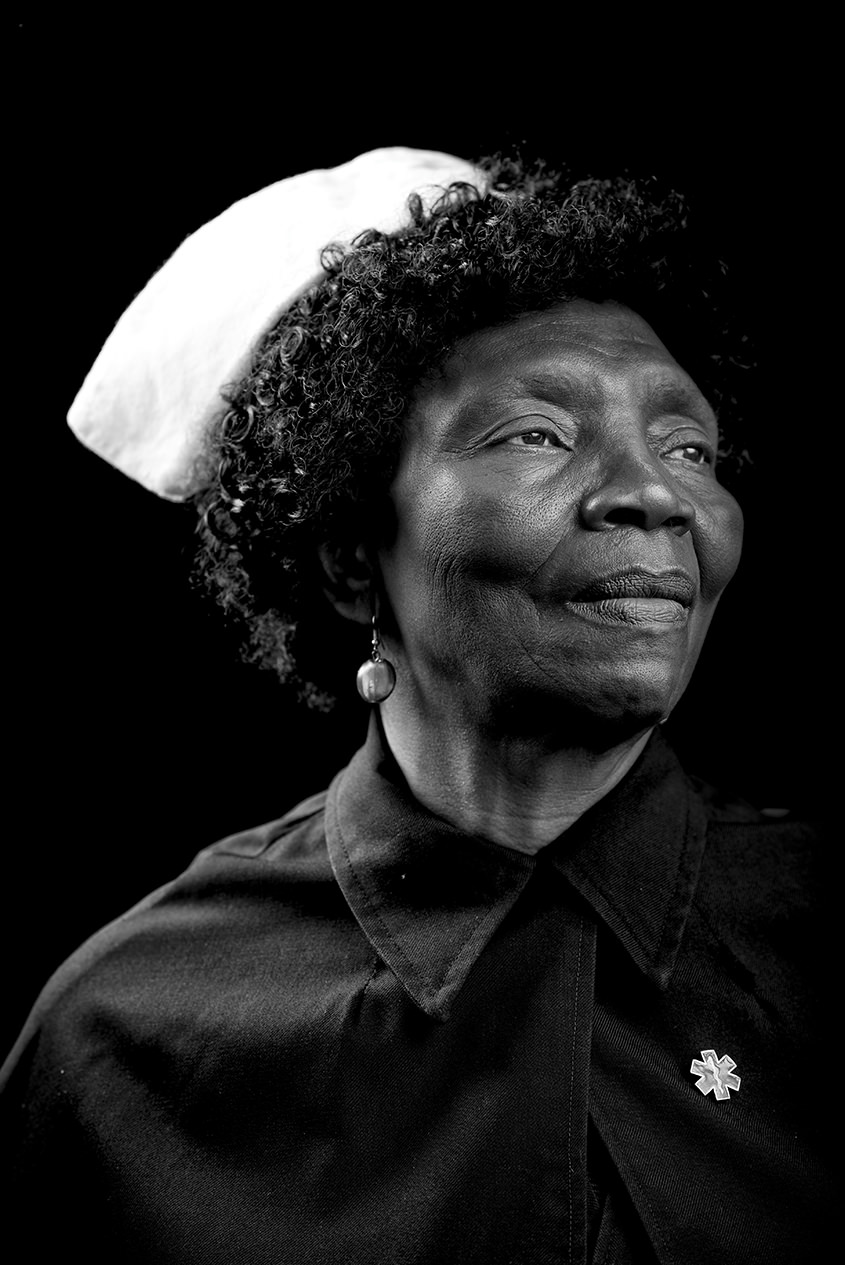 When I was looking at the women of the 21 Icons I came across Lillian Cingo. It was the first time I had ever heard about Lillian but her story was one of my favourites. I come from a family of many health workers so helping and healing people has been something that I was always interested in.
Named the best nurse of South Africa in 1956 and the best midwife in 1961, Lillian Cingo developed the train
Phelophepa
which delivers medicine to rural South Africa.
You don't need to be a genius to know that the South African hospital system is strained but with women like Cingo there are chances for a better South Africa.
Not only was Cingo recognised as a top nurse in South Africa but in London as well during the 1970s and was presented to Queen Elizabeth as the best neurosurgical nurse in 1975.
Given the choice, men and women would rather become doctors than nursers because it pays better and you have a fancy title. But I would rather become a nurse. From reading about Lillian Cingo I have realised that there is a lot more caring required when you are a nurse.
I think what I love most about Cingo is that she actually drove the train herself. That is a true illustration of real dedication.
Lillian Cingo's story is an inspiring one and you don't have to be a health worker to gain inspiration from it. If you can't relate to her story at least you can agree that laughter is the best medicine.
See More About Lillian Cingo at 21icons.com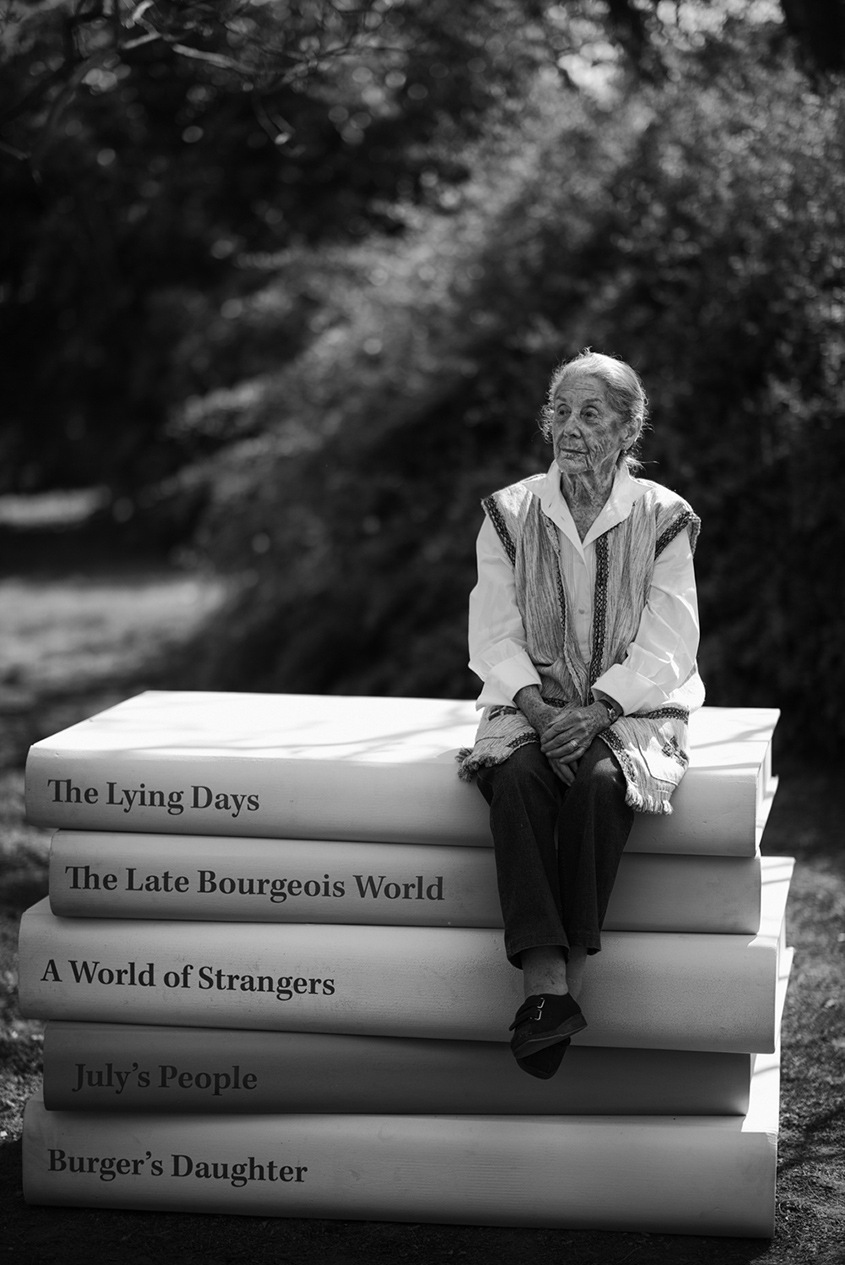 I would be lying if I said I have ever read Nadine Gordimer's work. But just because I haven't read her work, doesn't mean I don't know the impact she has had on South Africans. The political activist and writer passed away in July this year at the age of 91 and left behind a legacy for all South Africans to cherish.
Gordimer played a roll in the struggle for freedom in South Africa and did so through her writing. She even edited Nelson Mandela's
I Am Prepared To Die
speech.
Many of her works were banned by the South African Apartheid government which only made her wish for freedom stronger.
We don't have many female writers in South Africa, well at least not as many who have impacted South Africa and the world like Nadine Gordimer.
Myself and other generations are lucky to have lived in the same lifetime as J.K. Rowling but where are the writers who have something to say about the world? Rowling, E.L James and Stephanie Meyer are some of the most popular female writers of the 21st century but do we really want to read about wizards, wealthy men who date young girls and vampires?
It is very difficult for me to read fictional novels because I find I can watch fiction on television. I want to read stories that are either true or based on true events and Nadine Gordimer writes such. Her experiences with Apartheid are the foundations of some of her work and her identity.
I don't call myself a writer but women like Gordimer make me want to be a writer, a better writer. There are many people writing their stories but not enough are changing the world and the way we view the world. We need less vampires and more real people.
See More About Nadine Gordimer at 21icons.com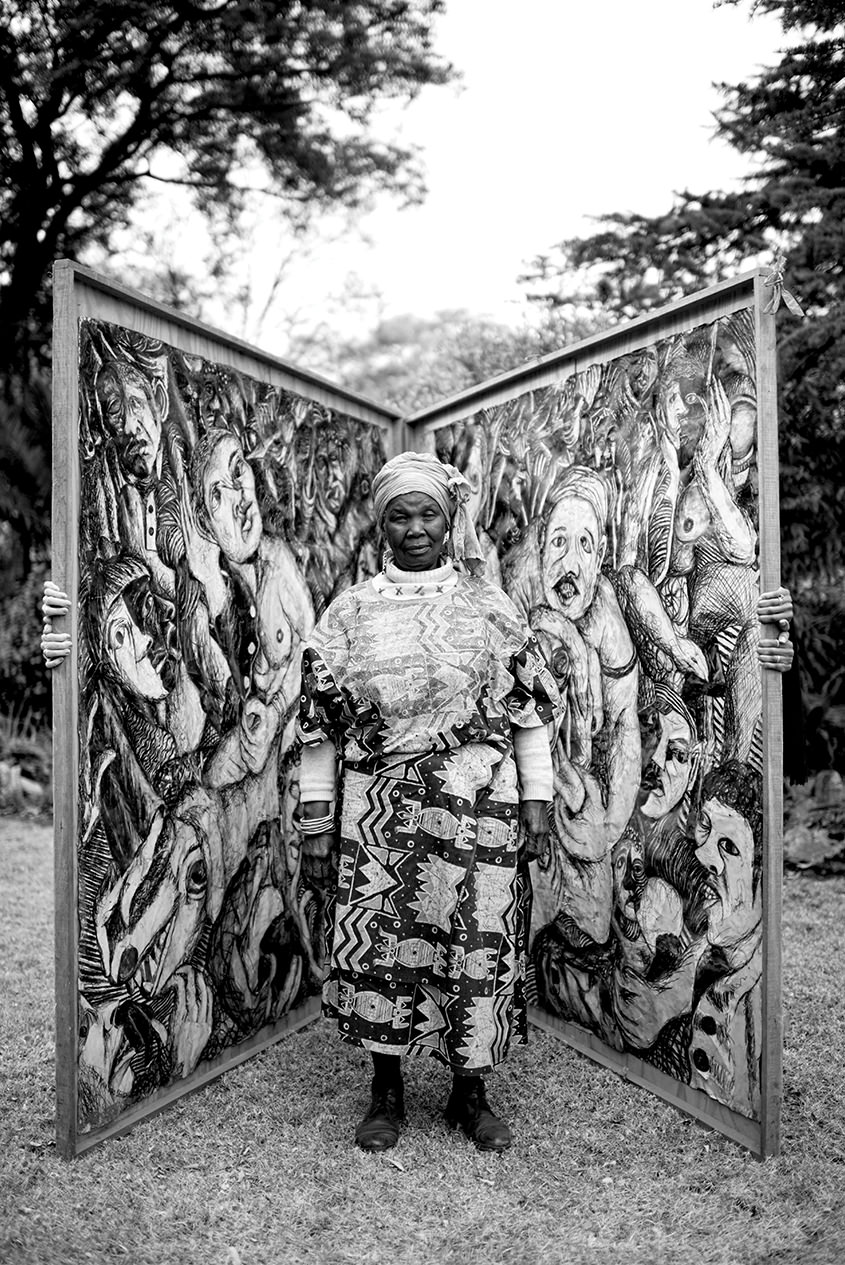 Before looking at the 21 Icons exhibition I had never heard of Helen Sebidi, how I wish I knew about her earlier in my life.
Sebidi is a South African artist who learnt about art from her grandmother. Sebidi became a domestic worker at the age of 16 but that did not stop her from painting. One of employers even encouraged her to pursue her craft.
Sebidi enrolled in formal lessons at the White Studio in Sophiatown and was awarded with a Fulbright Scholarship and later received the 1989 Standard Bank Young Artist Award.
Even though the film and photographs are in black and white, you can feel the colour that Helen Sebidi has used to light up the world. Her paintings are some of the most beautiful I have ever seen and it makes me sad to only be aware of them today.
There aren't many women in the world who are famous for art let alone South African women. Women are usually famous for being the subjects of art;
Mona Lisa
,
Girl With The Pearl Earring
,
Fritza von Riedler
,
Whistler's Mother
,
Portrait of Adele Bloch-Bauer
... the list goes on.
If you had to list the most famous traditional female artists how long would your list be? In all honesty mine would have one name, Frida Kahlo. Thanks to 21 Icons I can now add Helen Sebidi to the list.
Learning about Sebidi taught me that nothing should ever get in the way of what you truly love and that we don't have many female artists in South Africa, at least not many well known female artists.
For any woman who wanted to be, or wants to be an artist but has no one to look up to? Look up to Helen Sebidi. Actually whether you are male or female, an artist or not Sebidi's story is an inspiring one and would urge anyone to reach for their dreams.
See More About Helen Sebidi at 21 Icons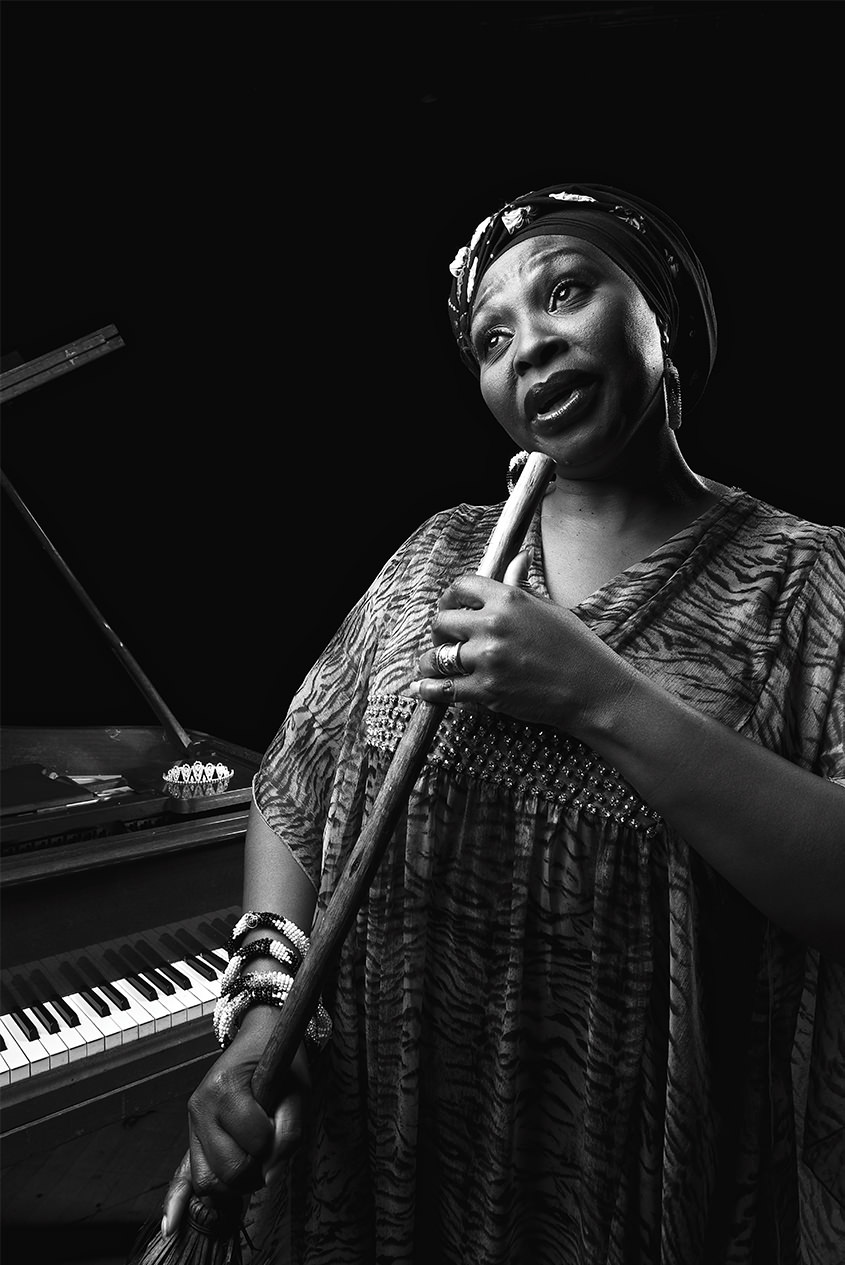 Growing up, the most I knew about Yvonne Chaka Chaka was that she was the singer who sang the theme song for the television series,
Shaka Zulu
. Because Brenda Fassie was the biggest star of her time, Chaka Chaka always fell behind the scenes for me until my mother told me that her and Brenda were like Rihanna and Beyoncé.
In a South Africa where almost every young black South African wants to appear on television, Chaka Chaka was the first black South African to appear on South African television. A pioneer in South African entertainment, Chaka Chaka opened the door for many other hopeful entertainers.
20 albums later and Yvonne Chaka Chaka is still regarded as one of the greatest musical acts to come from South Africa.
The
Princess of Africa
hails from Soweto and is not only a singer but a Goodwill Ambassador.
I love that the photographer took her portrait while she was singing. It is the best way to capture her spirit and her talent. It is an amazing portrait which could be overpowering because of the angle it was taken at.
Yvonne Chaka Chaka is a big part of South African history and a woman one should look up to.
See More About Yvonne Chaka Chaka at 21.com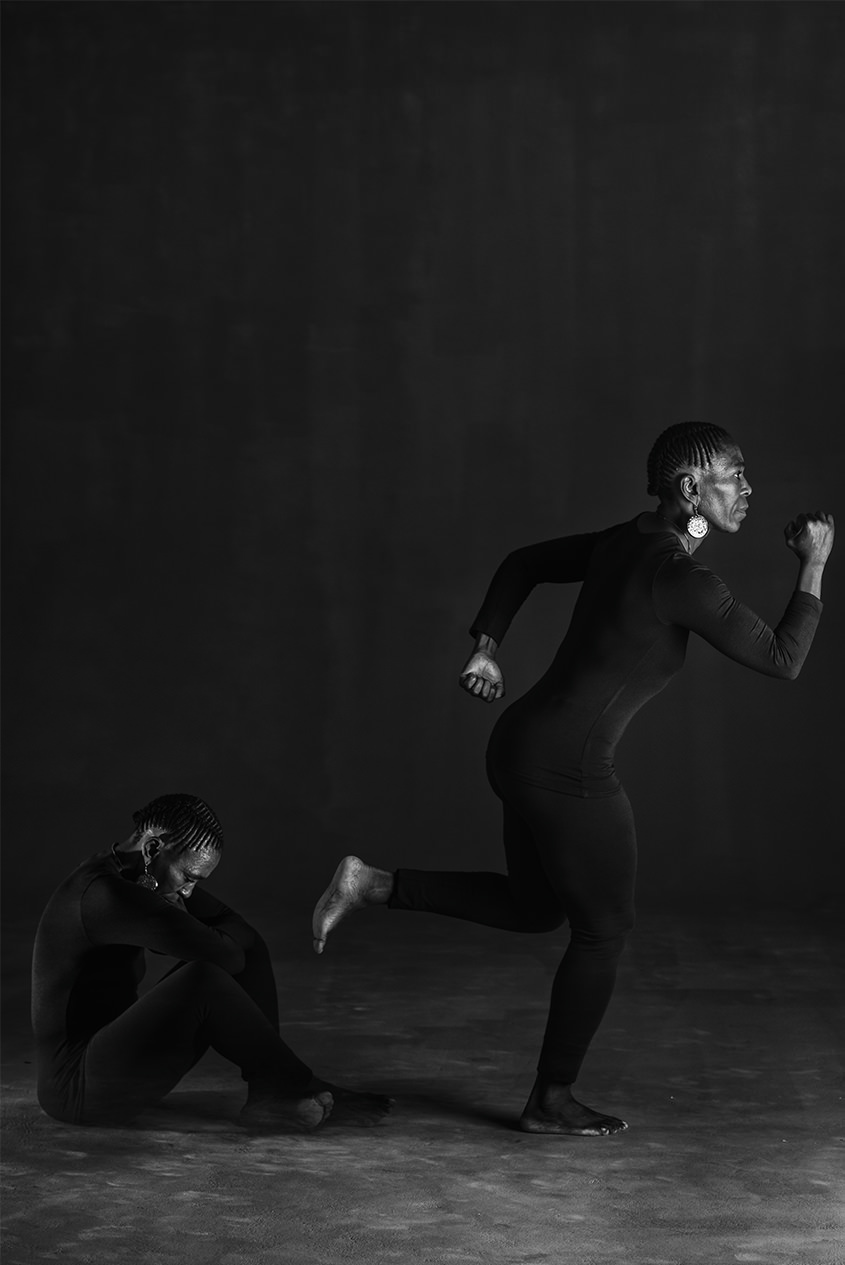 Ask me about South African female runners and I can only tell you about Zola Budd and Caster Semenya. I came across Evelina Tshabalala while reading about the 21 Icons.
Tshabalala has done several summits, competes in the Comrades Marathon and lives with HIV.
Thanks to modern technology and research we know that HIV/AIDS is not a death sentence and she is living proof of that.
It's very easy for someone to classify Tshabalala as a woman with HIV instead of an athlete. Unfortunately in the world we live in, once you have HIV you are known for your status and not for your work. It doesn't seem as if Evelina Tshabalala minds being known for having HIV but her achievements remind you that she is a great athlete.
Tshabalala won her first marathon at 19 and didn't look back. The Durban native then went onto represent Western Cape. Not only does she run races and climb summits, she also works with the children in her community, Joe Slovo, raises HIV/AIDS awareness and other diseases.
Everyone needs to come across someone like Tshabalala at least once in their life. She is the true definition of someone who does not give up.
Evelina Tshabalala lives with a disease which many still regard to be a death sentence but she doesn't let that get in the way. She has a positive outlook on life, something we all need.
See More About Evelina Tshabalala at 21.com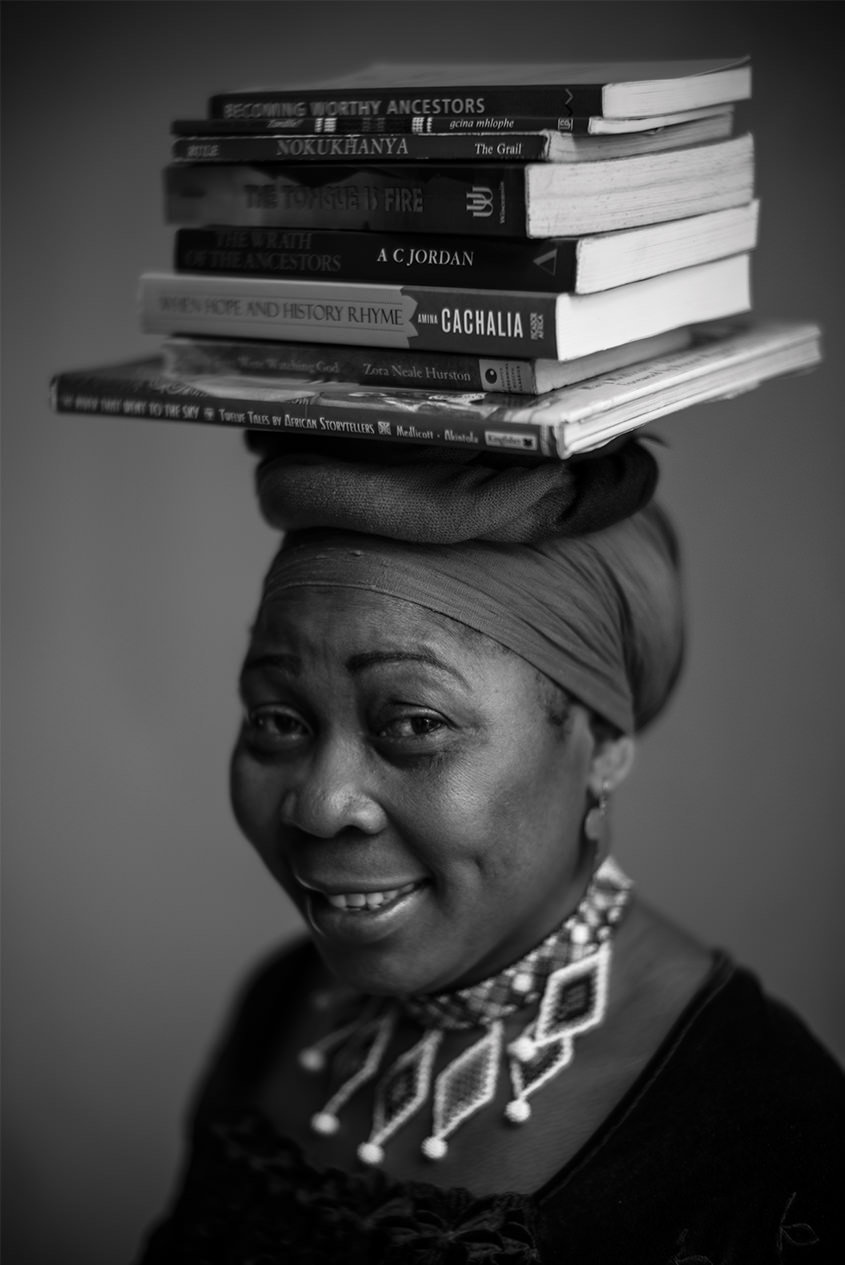 If you are a child of South Africa, you know who Gcina Mhlophe is. I remember waking up to SABC 2's Morning Live and seeing her read one of her many children's books.
With so much happening in the world and with information being easily accessible, it is easy to forget about the people who helped shape South Africa.
When Mhlophe's film played at the airport, I found myself thinking about how people can get lost in this crazy world we live in. Because I was no longer a child, Gcina Mhlophe no longer had an impact on me.
Like Helen Sedibi, Mhlophe created the foundations of her work during the time she was employed as a domestic worker.
Dear Madam
, is one of her short stories based on her experience as a domestic worker.
I've never met Gcina Mhlophe but from watching her on screen I can feel her presence. You can't help but smile when you watch her personality illuminate the screen.
Mhlophe has five honourary doctorates and has performed at the Royal Albert Hall, accolades I could only dream of.
Gcina Mhlophe is one of my favourite women. I love her aura, her voice and her overall outlook on life.
See More About Gcina Mhlophe at 21 Icons