Women will tell you that their hair is their crown ... and it really is. Over the years hair trends have changed, gone back to
normal
, changed again and gone back to
normal
. Makeup is another accessory that adds to the outfit. Some people can't live without it and others just use it to add more drama.
Some women will go as far to say that their hair defines them. Does your hair define you? Because I know it doesn't define me, neither does the makeup that I hardly wear. But hair and makeup plays a big and sometimes vital role in women's lives. There have been various hair styles that have defined various eras, lifestyle choices and personal choices.
The most recent hair and makeup trend was the
Rooney Mara
effect.
Rooney Mara
Photograph: Jason Merritt/Getty Images
... ethereal skin, oxblood-red lips, blunt bangs, and a return to deep, dark brown hair ... - Catherine Priecy for American Vogue
Calvin Klein - Fall RTW 2012
Hair by Guido Palau
Photo Marcio Madeira/firstVIEW
The effect which was seen in fashion shows such as Calvin Klein was not much of a trend for most. It remained very high fashion but there was no denying the influence it had.
Most women stuck to the blunt bangs and oxblood-red lips.
The look was seen at other various fashion shows such as Antonio Berardi, Gucci, Bottega Veneta, Versace and Marni.
Read The Rooney Mara Blog Post
Even though the Rooney Mara look was only influential for a couple of months in high fashion, it still made it's impact.
This look in society is usually associated with
alternative
girls or even
emo
girls but it is something that could work for anyone.
Just because we saw it on Mara, a girl with dark hair and pale skin doesn't mean that it won't work for anyone else.
Louise Brooks wears a '20s
signature crop with a blunt fringe
Hairstyles and makeup work with your face shape and contours. Once you know which hairstyle suits you go for it.
It is simple to adapt any hairstyle to any face however it will not look the same on every woman. That is where problems lie. Women forget that we are all individual and not everything will look the same.
A look similar to the Rooney Mara effect is the twenties signature crop with a blunt fringe.
All flapper girls had this look and it is a look that could still work now if you ask me. It might not be the most timeless hairstyle but it has been transformed during the ages.
Staying with short hair, one of the most popular haircuts for women is most definitely the pixie cut. Redefined and made popular again by Emma Watson it is a look that works well for most women.
With short hair, makeup becomes that much easier to match. Or one could think of it much more difficult to match because you can do anything:
Layer up the mascara or add false lashes if you into that.
A smoky eye would also work wonders, but not a Jerseylicious smoky eye
Rosy cheeks (which match your skin tone), a hint of mascara and eyeliner would also work wonders
Or else just have a statement lip. Red will always be the classic. Make sure not to have statement eyes, lips and cheeks.

Emma Watson with her pixie cut for American Marie Claire, December 2010
I sincerely believe that all women who look good with short hair are really beautiful. Unfortunately many don't believe in cutting their hair short especially in the black community. For most black women,
the longer, the straighter the better
. That is why many of them wear wigs and weaves, to imitate some of the hairstyles mentioned above.
I understand that a couple of decades ago white women were seen as the most beautiful in the world. But now that we have a chance to be equal, would you not want to remind the world that western beauty ideals aren't the only ideals? The weave debate is one I will never understand or win because many black women suffer from mental slavery if you ask me. Hopefully the following hairstyles will remove your mental slavery.
At times Solange Knowles can be the poster girl for ethnic hair and the most influential woman when it comes to black hair.
Solange with her short hair
The singer and somewhat fashion icon has had her hair short, braided, weaved maybe even wigged. But she looks her best when her hair is short. The best thing about having short hair, especially ethnic short hair is that all the attention goes to your face. Yes your hair will be the talk of the town as well because how could a black woman ever cut her hair?!
Read The Weave Protest Blog Post
But many black women have high cheek bones which complements short hair very well and works wonders when applying makeup. In terms of which makeup to choose, you can use the same makeup ideas given above for the pixie cut. Short hair is short hair, the colour or ethnicity doesn't matter.
The main reasons behind why black women wear weaves is because of maintenance. Okay fine, but how is not washing your hair for up to 3 or 4 months hygienic? And your hair being pulled for the cornrows and to sew on the weave, how is that good for your scalp?
Like I said before, we will never have answers for why black women torture themselves to maintain western ideals of beauty but it happens, everyday.
Read The Life of A Black Girl in South Africa Blog Post
Even though I am highly against weaves, I cannot deny the impact it has had on black women and girls. In a couple of hours your hair can go from slave hair to Indian or Brazilian hair. I really don't think women do weaves because it's low maintenance. They do it because they also want to flick hair out of their face and put hair behind their ear.
Many will blame toys like Barbie and innocent Disney movies for their longing of long flowing hair. A toy and animated films aren't to blame. Neither is Beyoncé and the many celebrities putting in weaves and wigs.
Beyoncé with her weave
B**** it's called SELF-ESTEEM! It's esteem of your m*******kin' self. - Katt Williams
African women will never have hair like Farrah Fawcett did it in the '70s. Once as a society we begin to realise that we can move on from western beauty ideals and we can eventually create our own ideals.
A woman who does not spend as much money on hair than most black woman is someone like Whoopi Goldberg. The Academy Award Winning actress has dreadlocks.
Whoopi Goldberg with her dreadlocks
Popular in the 1970s and with the Rastafarian movement, dreadlocks involve twisting one's natural hair until it locks. Yes maintenance in the beginning might be difficult and costly but it will never be the same price as putting in a weave.
Unfortunately a popular stereotype that goes with dreadlocks is that all people with dreadlocks are Rastafarian and smoke weed. Yes some women and men with dreadlocks smoke weed but so do the girls with their blonde manes, real or fake. With dreadlocks, black women and any other woman who wants to do have dreads can do what
normal
women do with their hair. Tie it up, let it down, colour it, swing it, flick it and put it behind their ears. It may not be a cure to identity crisis but it comes close. It is one way for black women to explore their hair.
Luckily for African women, our hair texture is course enough to do anything with. Many find that to be a disadvantage but ask how many of your blonde girls would like to have dreads. Whether or not their fooling us or trying to make us feel better, I guess we'll never know.
In terms of makeup ideas. Anything works with dreads. Your makeup depends on the event, situation and how you plan to do your hair. I prefer to suit my makeup to my hair, not the other way around. Well my hair always remains the same so it doesn't really matter.
Staying with the '70s and blonde hair, Farrah Fawcett
(mentioned above)
was the poster girl for the Feathered Flip. With this hairstyle, women's hair was parted and teased back. Even though the look is not really seen anymore, it is still one of my favourites.
Farrah Fawcett with her Feathered Flip
As much as Farrah tried to make it look effortless, I can tell that it is the complete opposite of effortless. The Feathered Flip has been transformed and redefined over the years into what people now call
beach hair
.
When watching Sao Paulo Fashion Week we know that the hair didn't visit the beach first. Making hair or makeup look
natural
is a lot more difficult than one would think.
Natural makeup is definitely your safest bet when it comes to this look
A hint of eyeliner and mascara would not make it over the top and neither would a hint of flesh toned or pale lipstick
A look that can go with
natural-looking
makeup or over the top makeup is sleek hair.
Obviously loose sleek hair is not as manageable as it will be when it's tied up because there are various factors involved which ruin it, such as wind. But sleek low ponytails are a fashion show favourite.
Sleek hair at Calvin Klein AW 2011 - RTW
A lot of product is need to create this look on anyone and doesn't matter how straight your hair already is.
With sleek hair you need to make sure that your hair is straight before you start and that everything is in place. Yes you can have a few strands of hair sticking out here and there but rather not.
In terms of makeup you really can do anything. Just remember that not everything must be a statement. Either statement eyes or statement lips, choose one.
The sleek low ponytail is one of my favourite hairstyles because it works on most women and even though it is high maintenance, it is lower maintenance than the waves we saw in the 2000s.
Sleek hair reminds me of the '90s but that is the era we are currently living in. Well we are trying to live in a remake of the '90s.
Can't say fashion wise that the '90s were my favourite era, music wise yes. Unfortunately in the '90s the mullet was the most popular choice of hairstyle for white women and men.
How this became a hairstyle I just do not know.
At least Jennifer Aniston's
The Rachel
hair cut was born in the '90s. If only some women left it in the '90s.
The haircut which was named after Aniston's character on
Friends
was done by women all over the United States and maybe even the world. Unfortunately South African women only caught on in the 2000s and some women are still wearing the hairstyle to this day.
It is not a classic hairstyle at all but it was very popular in it's day. The hairstyle which was styled with low and high lights doesn't need any makeup tips because no one should be sporting this hairstyle ever again. Come to think of it, it's a really awkward hairstyle. Hopefully it will be phased out in South Africa during the 2020s.
A hairstyle which I thought would never leave South Africa was Rihanna's bob. It was everywhere and South African black women mostly imitated it by putting in short black weaves.
Rihanna, just like Solange is a hair role model. Many weaves in South Africa and all over the world in fact are based on how Rihanna's hair looks.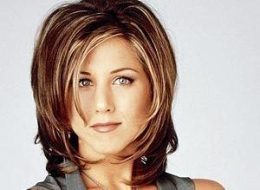 The Rachel
Rihanna being a hair role model wasn't a bad thing until her different shades of red hair came along. It was a dark time for black women.
(Or should I say it was a bright time?)
. Many women were putting in bright red weaves which just looked absolutely terrible.
I love red hair especially natural red heads. Rihanna looked amazing in her red hair and one of the reasons why she did is because she is Rihanna. However, you need to realise that any colour can work for your hair, just make sure you chose the right shade.
Rihanna with Burgundy curls and a sleek burgundy side fringe
In terms of makeup the same rules apply for whatever the hairstyle is. Curly, don't overdo the makeup. Sleek, you are allowed to do whatever you want, just remember that your hair is an attention-catching colour.
An
African
'hairstyle' that all women were born with is the Afro. An afro is how a black woman's hair naturally grows. Some may straighten it so it's not too curly. That is the nice thing about an afro, you can do anything with it. Braid it, straighten it, colour it, curl it, perm it ... anything can be done with a black woman's hair. Straighten it enough and you could also have Farrah's Feathred Flip.
Jill Scott with her afro
White woman usually don't have afros but they can get big hair as well. The beehive which was big in the 50s and 60s required women to tease their hair into a
dome
shape. The look which was recreated by Amy Winehouse and a couple of extensions did not become popular in the 2000s but it was part of Winehouse's iconic look.
Amy Winehouse with her beehive
Photo: Dave Hogan/Getty Images Entertainment
Now when we see women with a jet black beehive and cat eyes we immediately think of Amy.
She is the only woman I think of besides Twiggy who had a hairstyle that was paired with a makeup style.
Read the Amy Winehouse Blog Post
Amy Winehouse's hairstyle was matched with a dramatic cat eye and at times red lip. A lot of eyeliner, preferably liquid eyeleiner, is needed to create her cat eye. It doesn't seem like Winehouse wore any dark eyeshadow with her cat eyes so that isn't necessary.
Twiggy with her pixie cut
For twiggy's makeup look which was matched up with her pixie cut
(mentioned above)
you need a lot of mascara and eyeliner. Her makeup look requires you to arch your natural eye's crease with eyeliner.
Then some liquid eyeliner for your lids and mascara on the bottom and top lashes. Even though this look is so difficult to recreate it is one I would love to try. However I would only try it if I had a lot of makeup remover lying around. It is a makeup look that can actually go with any look, just make sure you face isn't completely covered by your hair.
Hair and makeup is supposed to be fun. It should be an extension of you but not what defines you. There is nothing wrong in looking at a magazine or television show for hair inspiration but always make sure that you choose the right colour, length and style for your face shape ... and personality.
When a woman is dressed amazingly but has that hairstyle or hair colour that doesn't suit her, the whole outfit is completely off.
Choose a hairstyle that suits you and if you are planning to wear makeup, choose the right colours and don't overwhelm your face. Whatever you do, do it for yourself.